JETAIRFLY MAGAZINE – SUMMER 2016
Jetairfly magazine – Summer 2016
On board of all Jetairfly flights, you'll find the Jetairfly magazine. 2 times a year (Summer and Winter) a brand new inflight magazine is distributed on all Jetairfly planes.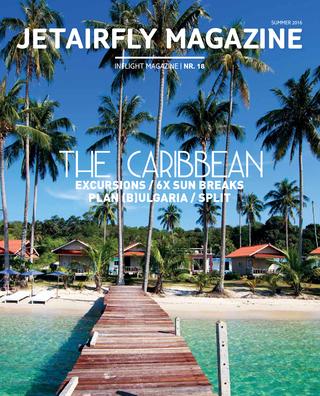 We works several months to include different sections (photo reports, travel experiences, interviews, hotspots, lifestyle, advertisement…) in the inflight magazine. We don't go for less than delivering a glossy and qualitative travel magazine!
Take a look at the magazine! Press on the link here below!